Are you tired of having a standard and full NFT collection? Want to add more value and functionality to your NFTs? Look no further than One Mint's Dynamic NFTs and Trait Marketplace.
One Mint's launchpad allows users to easily convert their regular NFTs into dynamic NFTs with the ability to add, remove, and replace the traits of their original NFT. This traits act as NFTs themselves using the an ERC1155 contract standard. This means that with One Mint's launchpad, you can take your current NFTs and give them new life by adding unique traits, making them more valuable and desirable to collectors.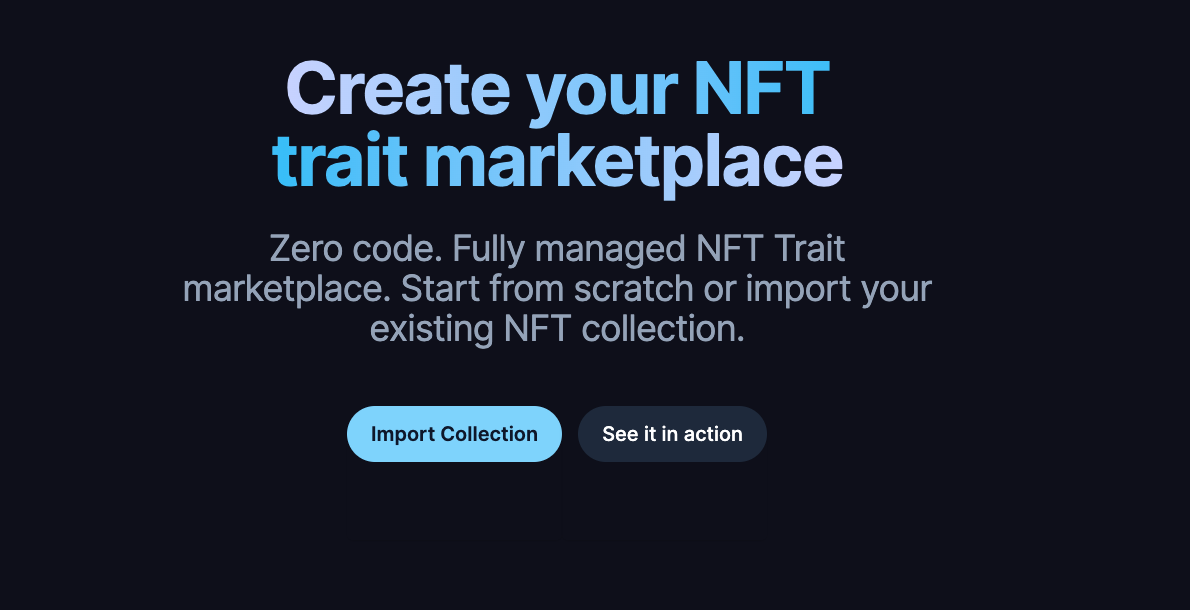 You can now convert any existing project using our import function. The only requirements are:
-You are the ERC721 contract owner.
-The contract allows you to change the URI.
-You own Team Pass.
After you have imported your contract into our system you will have to recreate the layer scheme you used to generate the initial collection in order for the generator to replicate the collection and add the new traits in the correct position.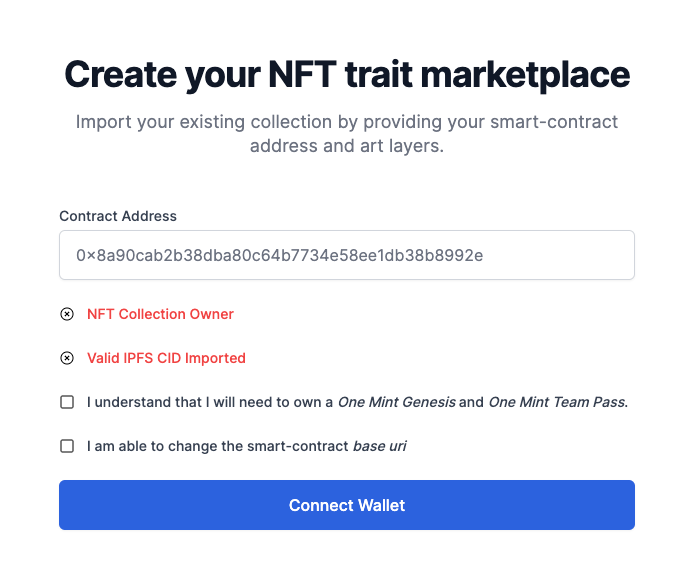 When you have completed all the steps to import your collection and turn it into a Dynamic NFT project you will have access to the traits marketplace set up page. To better understand how to create traits, manage them, and more, check out this guide.
In order to extend your project's lifespan with customizable NFTs it's as simple and easy as following the steps at https://onemint.io/trait-marketplace
Happy generation!!