Romania's National Institute for Research and Development in Informatics (ICI Bucharest) is taking a significant step towards Web3 adoption in the country by launching its in-house non-fungible token (NFT) trading platform. The platform, live as  of April 26, aims to bridge the gap between the public and private sectors, institutions and users, primarily serving as an NFT marketplace where public and institutional users can mint, manage, and trade NFTs.
Paul Niculescu-Mizil Gheorghe, the blockchain laboratory coordinator at ICI Bucharest, explained the motivation behind Romania's efforts to adopt Web3-powered technologies. Over the past five years, ICI Bucharest has primarily focused on research and development. However, they shifted their attention to explore blockchain, Web3, and NFTs as these technologies gained global traction.
According to Gheorghe, NFTs have become increasingly popular in recent years due to their ability to create unique and scarce digital assets with a wide range of applications. This has made them valuable assets for institutions, leading to the proposal of the NFT platform within ICI Bucharest in late 2021.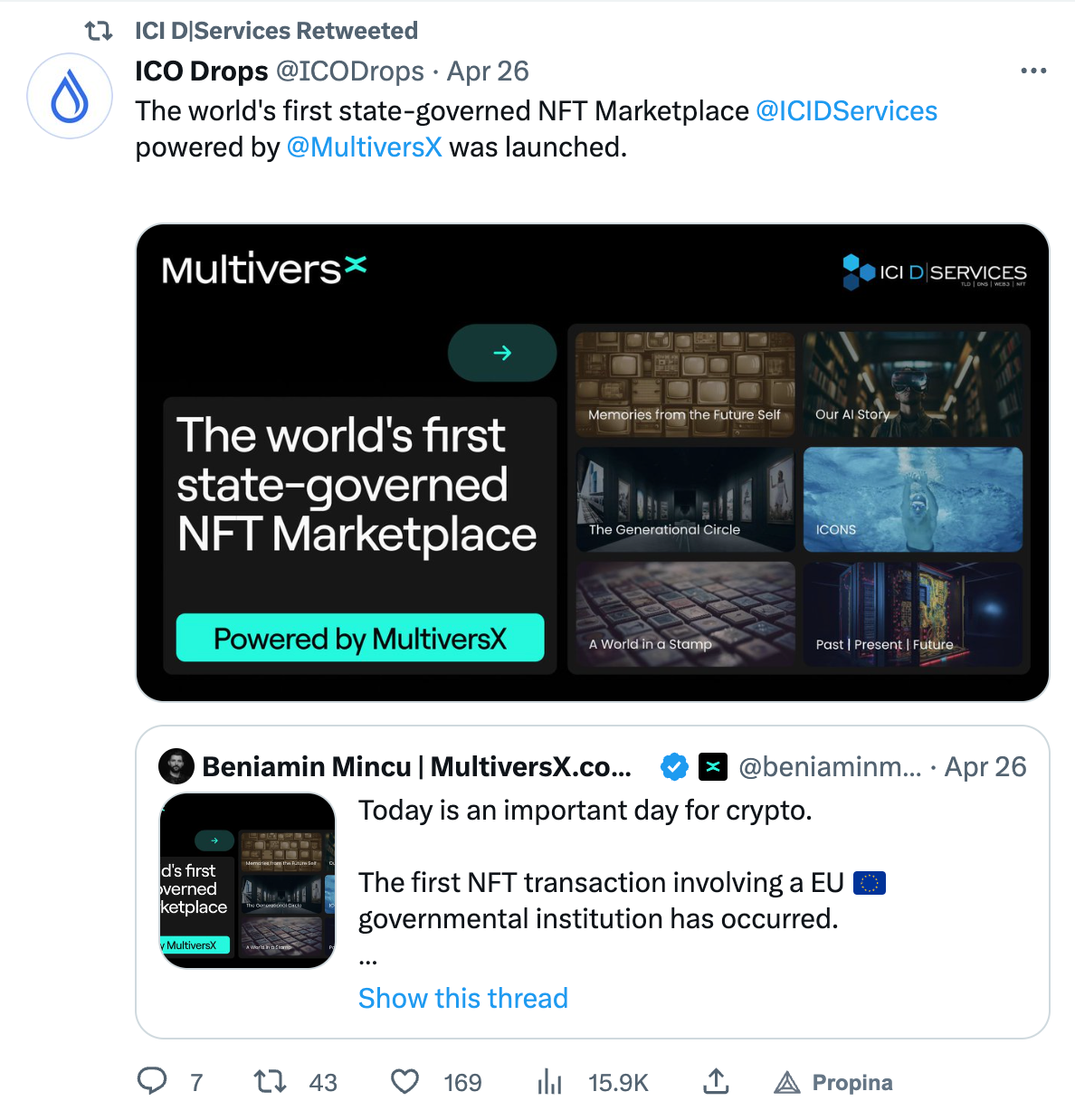 ICI Bucharest began developing and implementing the marketplace system's architecture in partnership with MultiversX in mid-2022. This collaboration also includes the development of a decentralized Domain Name System (DNS) and top-level domain (TLD) ecosystem, as explained by MultiversX CEO Beniamin Mincu.
Romania's government, through the secretariat-general and the Romanian Ministry of Research, Innovation and Digitalization, has supported the project. Gheorghe stated that the institute aims to create a bridge between young generations and public institutions, making the digital space more accessible.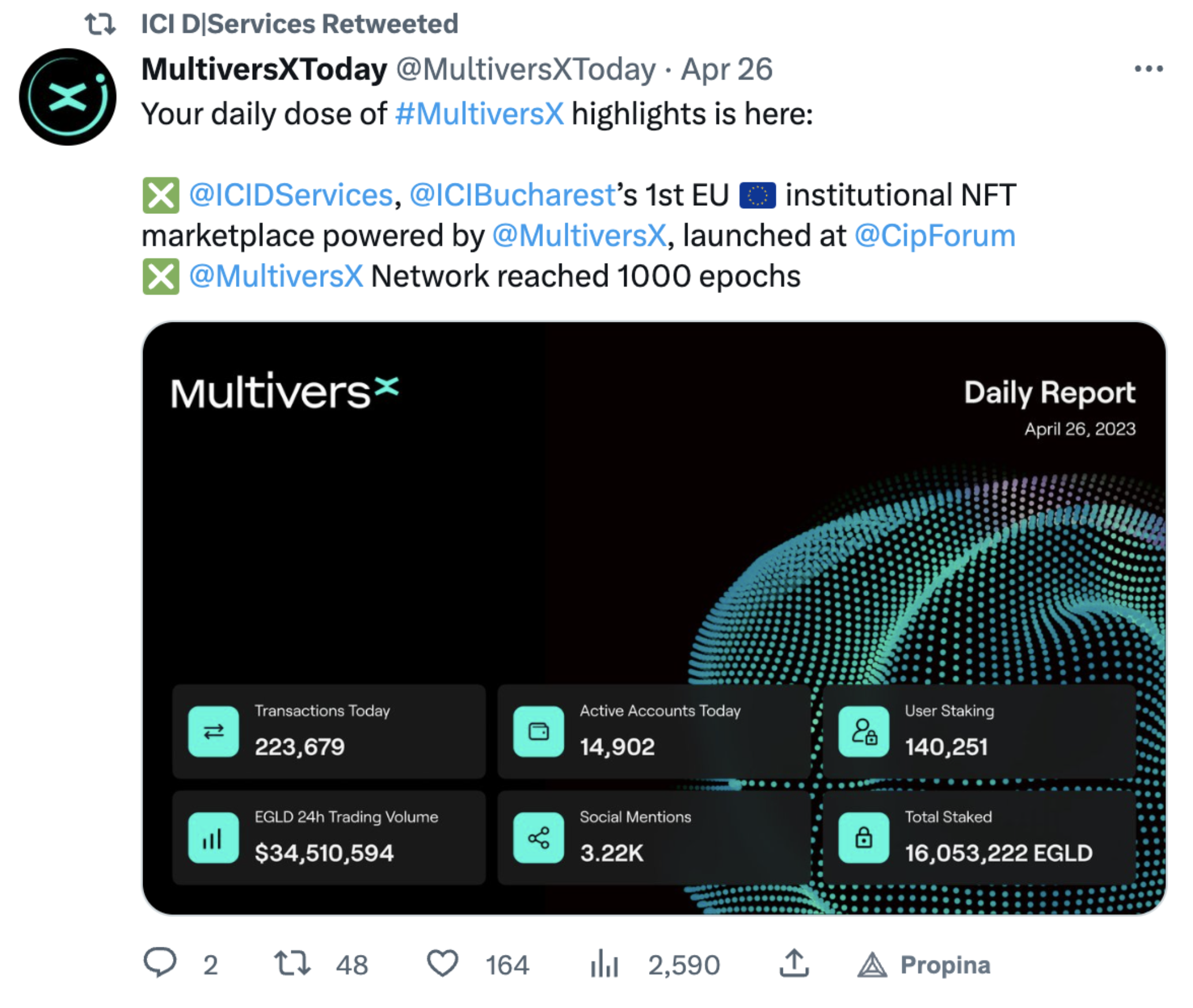 The platform's launch features five unique NFT collections developed in collaboration with prominent Romanian sportspeople, organizations, and institutions, including the Romanian Olympic and Sports Committee, world record holder swimmer David Popovici, Romanian news agency Agerpres, national philately organization Romfilatelia, and Bucharest's Central University Library.
Gheorghe believes that the Romanian government's support of innovative projects enhances the country's economic potential by generating new revenue streams, fostering economic growth, and promoting a culture of innovation and entrepreneurship. Blockchain technology, he says, increases the efficiency of institutions and enables solid use cases in various sectors such as education, health, transport, land registration, and supply chain management.
Mincu echoed Gheorghe's sentiments, emphasizing the Romanian government's commitment to embracing technology and creating new opportunities for user interaction between citizens, businesses, and institutions.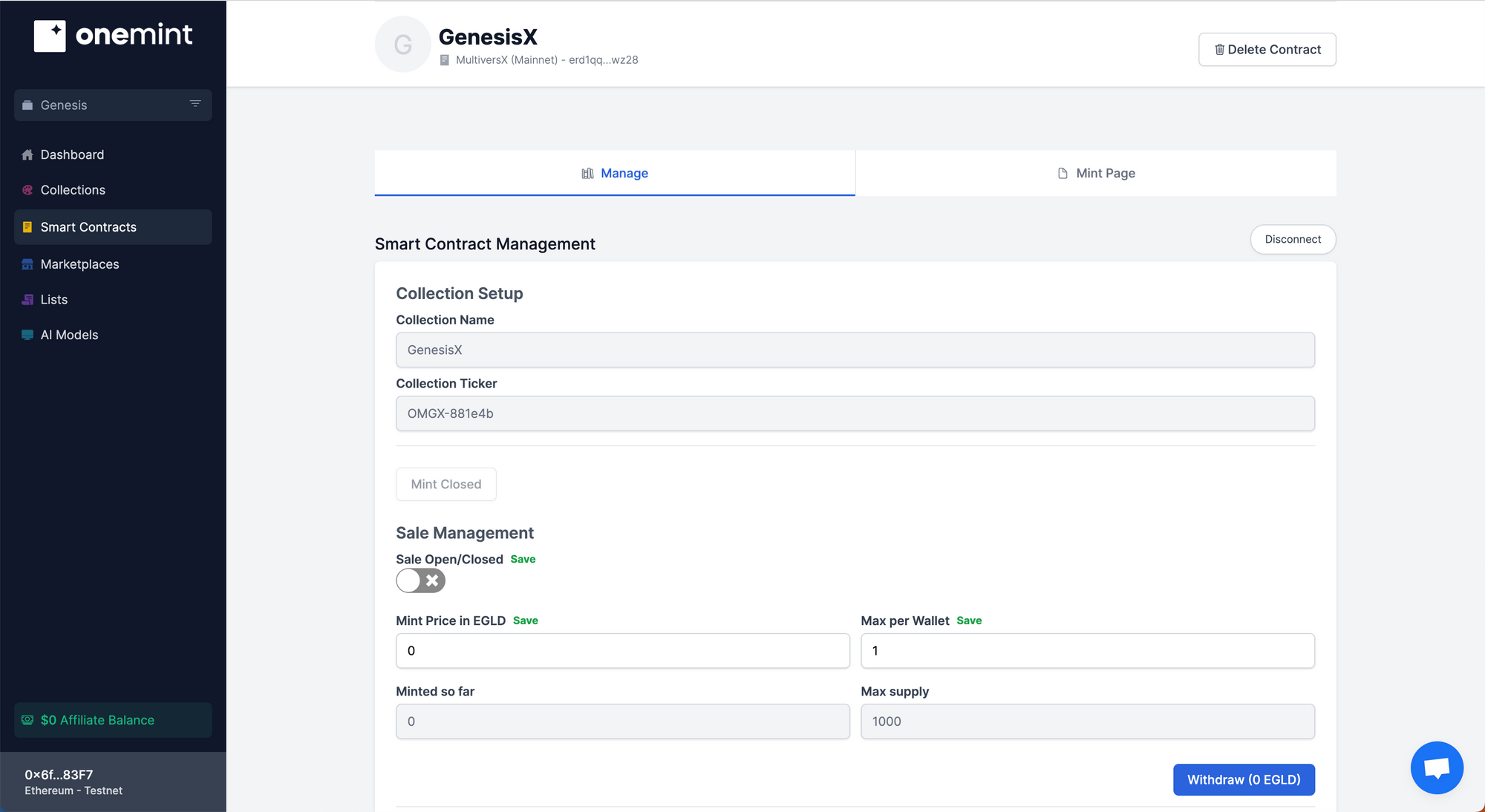 As NFTs consolidate as a new paradigm in the technology sector, governments and private companies begin to understand the power these behold. Such is the case that tools and services become crucial to easily build and operate in the blockchain space. Today you can seamlessly leverage the power of NFTs and Web3 technology with tools like One Mint's launchpad, where you may create and manage your non-fungible token collections.
The MultiversX chain is becoming increasingly adopted by institution, and being able to build on top without writing a single line of code, became a need. With an ever growing digital landscape, using advanced platforms like One Mint allows you to engage with the MultiversX ecosystem and establish a professional presence in the on-going growth of  the NFT market. Empower your digital asset management with One Mint and MultiversX today.