Dynamic NFTs are not just a way to fully customize your token but have proven to add longevity to NFT projects with seasonal traits. Here's a quick how-to guide to set it up.
Step 1:
Brainstorm and diagram your project's infrastructure, specs, and goals.

From the inception of the idea and the tokenomics, up to the storytelling and goals, you must create your business plan to successfully launch your collection to your audience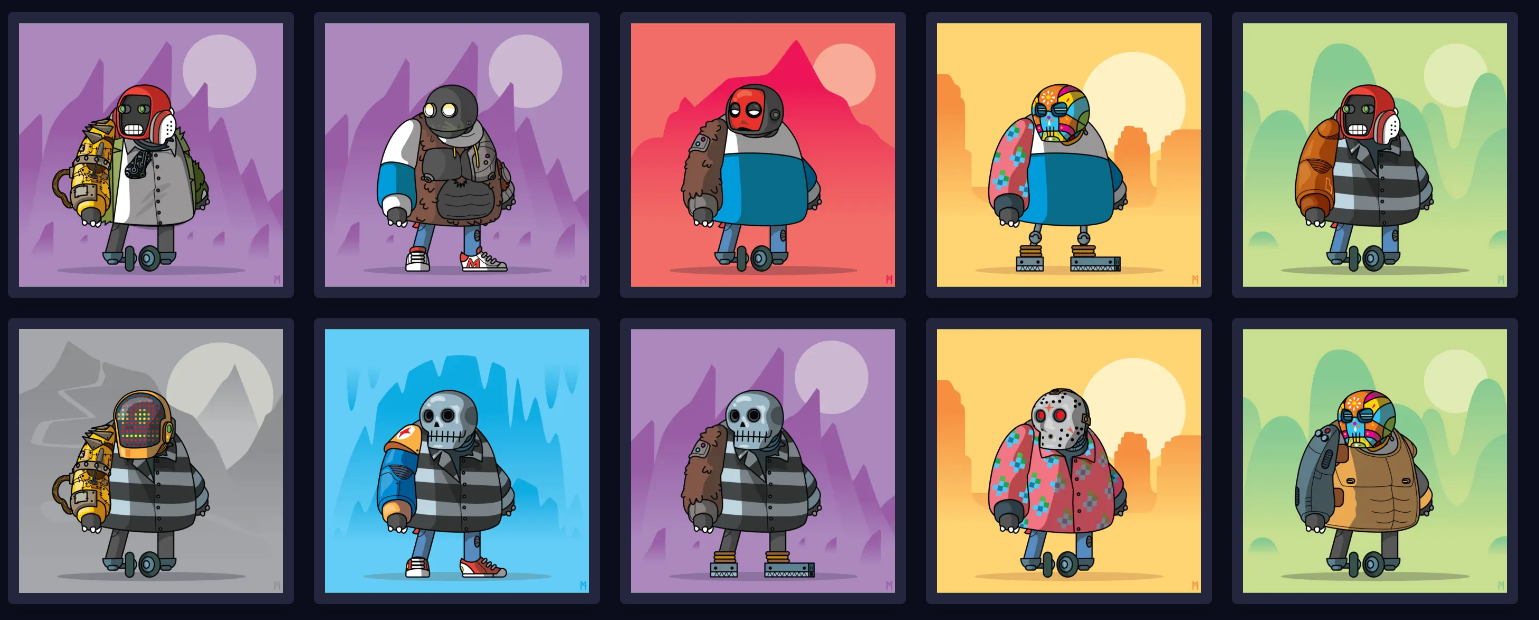 Step 2:
Generative Art Built for Dynamism

Just like a regular NFT collection with generative art, traits must be a specific section of your build. These will be exchangeable and tradable on their own.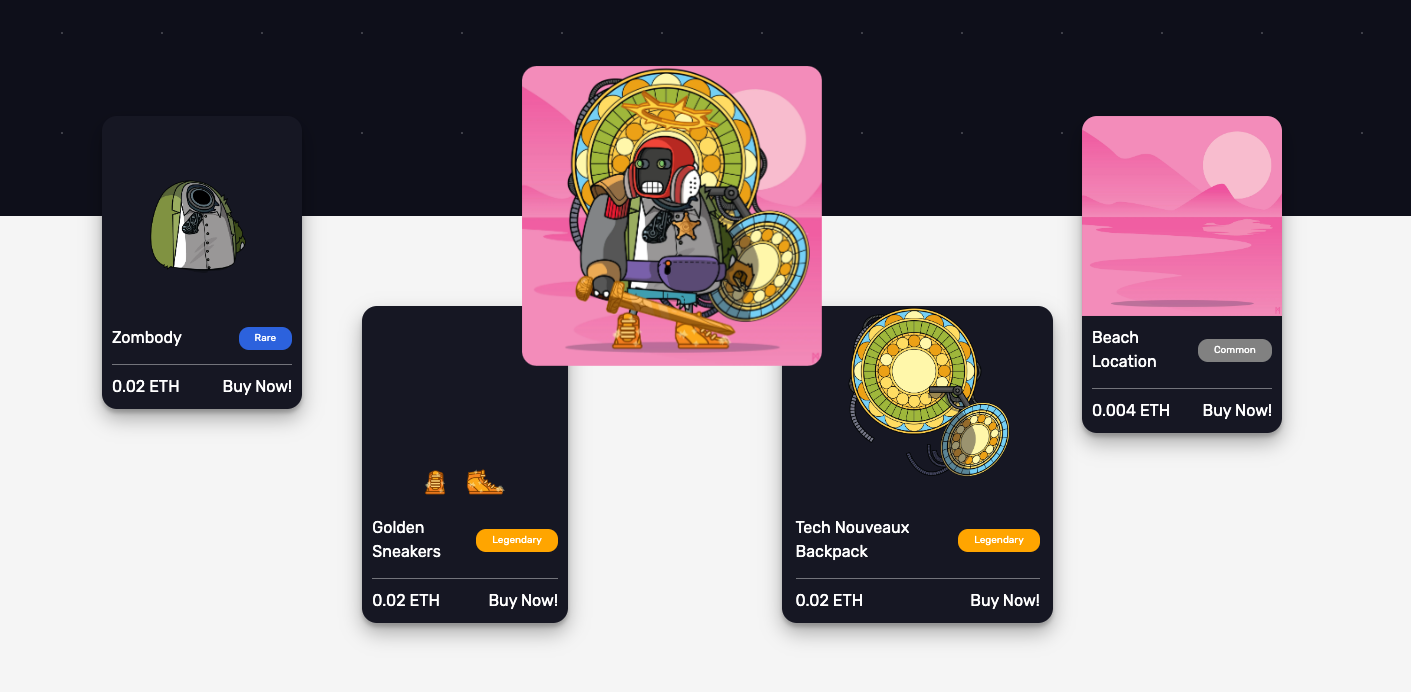 Step 3:
Use NFT Art Generator by One Mint to create your Generative Art Collection and deploy it to your blockchain of choice. You may add rarities to your traits to generate exclusivity on certain add-ons. With our no-code tool, you won't have to code a single line!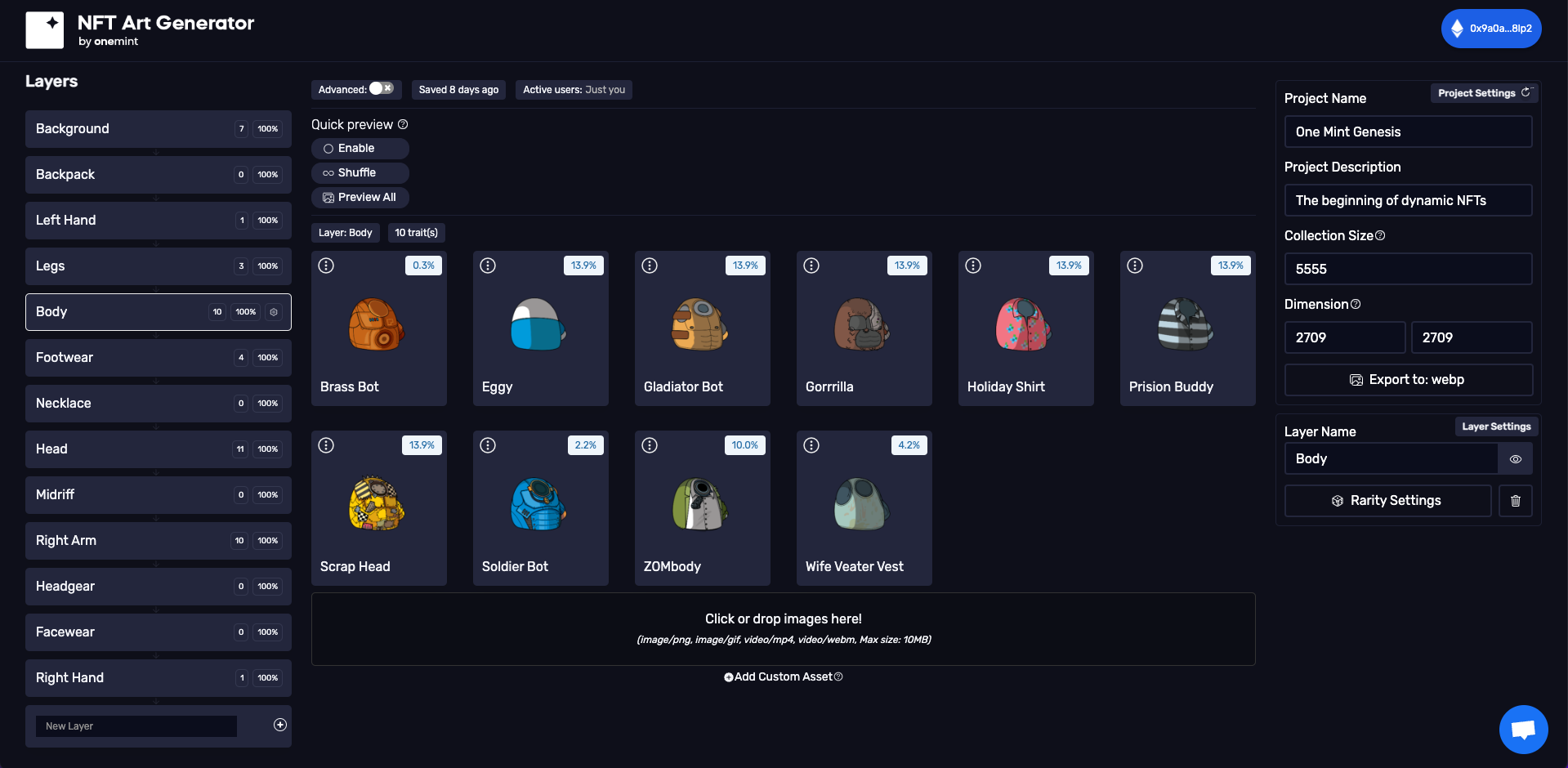 Step 4:
Deploy your base character/token (ERC-721) and the traits collection (ERC-1155).
Once set will be all set to create your NFT Marketplace for your users to mint their tokens, and customize them with traits and upgradable add-ons.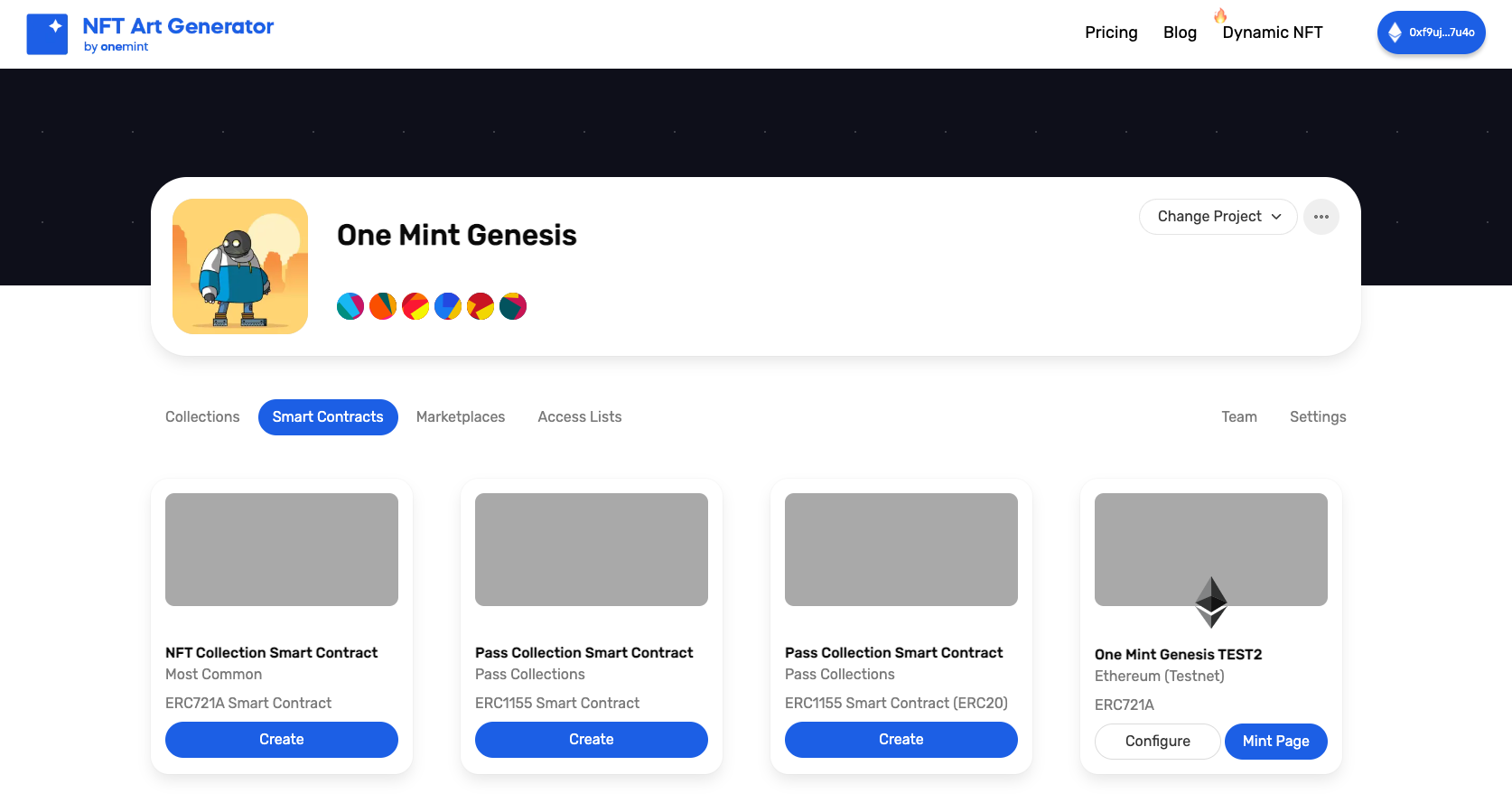 Step 5:
Launch your project! Interact with your audience, get your NFT minted and have users upgrade them. At One Mint we focus on creating simple no-code user experiences.

Do you want to learn more about how to implement Dynamic NFT? Contact us via our Discord!