Amazon, the e-commerce giant, is gearing up to launch its own NFT (non-fungible token) marketplace next month. The platform will reportedly offer the unique feature of linking digital collectibles to physical goods delivered directly to customers' doorsteps.
At launch, the marketplace will feature 15 NFT collections for US-based customers, with plans to expand globally. Buyers will be able to purchase digital collectibles using their Amazon accounts via debit or credit cards. This makes it easier for those without a crypto wallet, like Metamask, to buy NFTs without needing to purchase cryptocurrencies such as Ethereum.
Rumors suggest that the Amazon NFT marketplace could be called either 'Amazon NFT Marketplace' or 'Amazon Digital Marketplace.' Web3 media outlet The Big Whale has reported a possible launch date of April 24th.
NFTs Linked to Physical Goods Delivered to Doorsteps
Once the platform is live, Amazon shoppers can purchase fashion-oriented NFTs linked to physical clothing items like jeans, sneakers, and sweatshirts. The NFTs will be delivered to customers' digital accounts, while the physical items will be shipped to their doorsteps.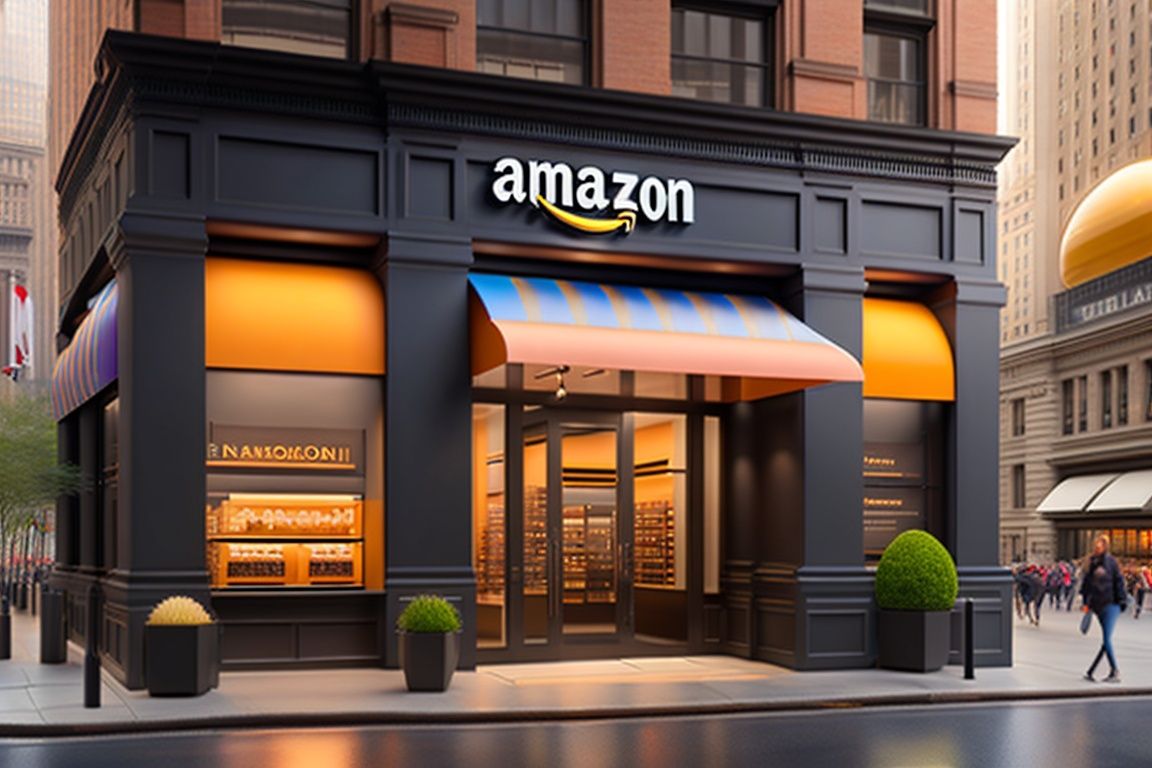 Nike, a pioneer in linking NFTs to physical products, acquired virtual assets company RTFKT in 2021. The acquisition led to the creation of the "Nike Virtual Studio," which released a series of Nike-branded NFTs, such as the Dunk Genesis CryptoKicks NFT range linked to
Nike's 'real-world' Dunk sneakers.
Amazon's NFT Initiative: A Long Time Coming
Amazon has been progressively working towards integrating more Web3 features into its platforms. In January, Blockworks reported that the world's largest retailer was launching a digital assets enterprise involving NFTs. It was expected to be available to consumers worldwide in the spring.
Also, in January, Amazon Web Services (AWS) partnered with Web3 firm Ava Labs to accelerate the adoption of blockchain technology.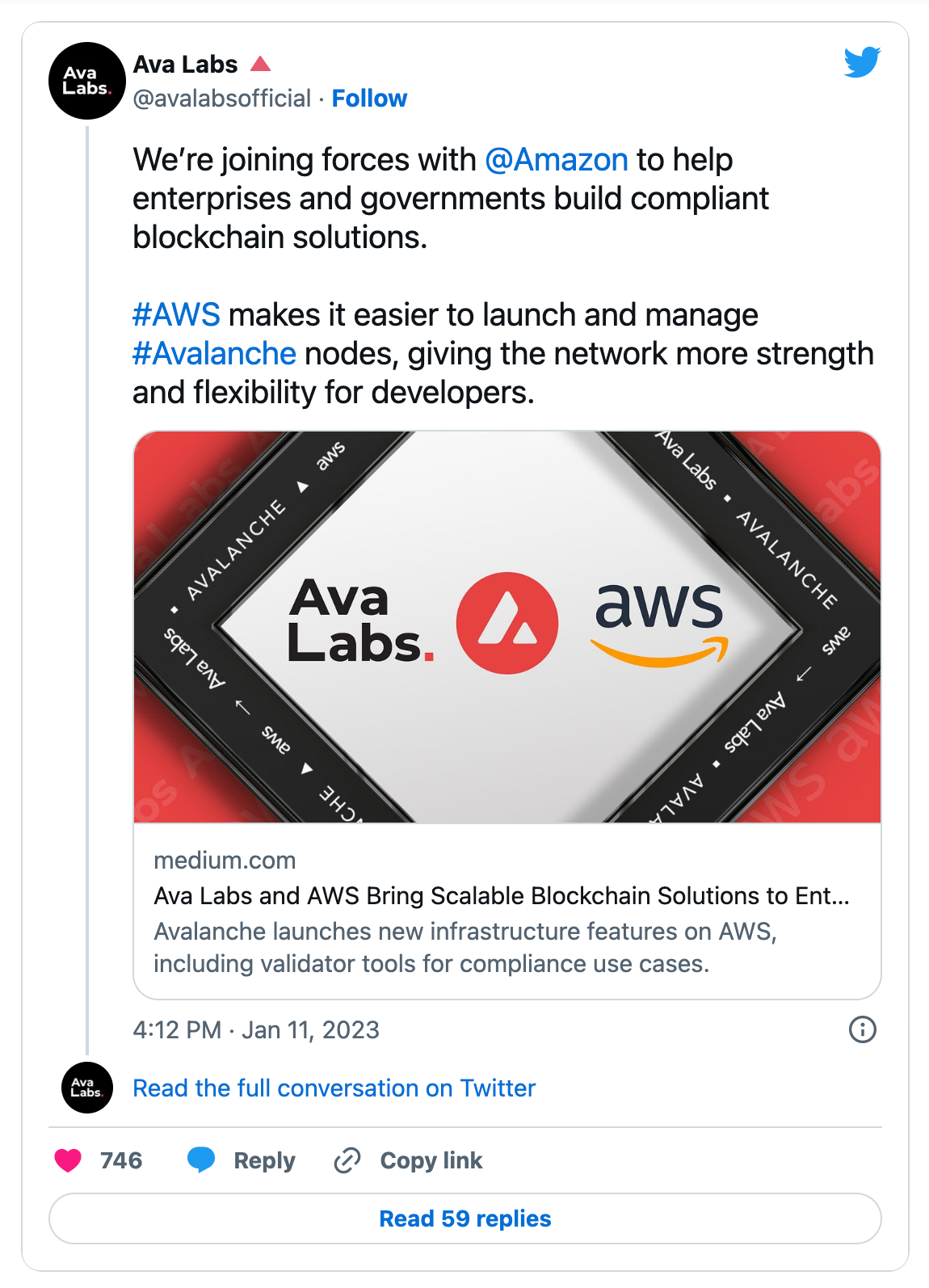 NFT Market Recovery and Corporate Interest
The launch of Amazon's digital collectible services was delayed after the collapse of Bahamian cryptocurrency exchange FTX in November 2022. This event led to a significant slump in the NFT market and a loss of interest from web2 firms and retailers in launching NFT marketplaces.
However, consumer interest in NFTs has gradually resurged, and the market has shown signs of recovery since the beginning of 2023. DappRadar data indicates that NFT trading volume reached $946 million in January, up 38% from December 2022.
Brands like Gucci, Nike, and McDonald's are developing digital collectibles as promotional strategies to boost interest in their offerings. Gucci, for example, is currently running its own NFT-based metaverse event in The Sandbox called 'Gucci Vault Land.'
About NFTs
NFTs, or non-fungible tokens, are unique digital assets that exist on a blockchain – a decentralized digital ledger that records transactions. NFTs can be anything from digital images or videos to tweets, music albums, or virtual clothing for use in virtual worlds.
Purchasing an NFT grants the buyer a digital certificate of ownership that verifies they own the original, one-of-a-kind version of the asset. This certificate is stored on the blockchain and cannot be replicated or altered.
NFTs have gained popularity in recent years, enabling creators and artists to sell and monetize their digital creations. They also provide collectors with an opportunity to own and invest in unique digital assets.
Have you tried using the industry leading NFT Generator? Venture into the world of NFTs with One Mint where you'll find the n0-code approach to be most useful for creating, and managing your project from generation to launching.